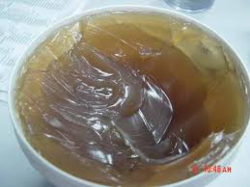 Keep all parts well lubricated with the SMK Petro Multi Purpose Grease. SMK Petro All Purpose Grease is a superior quality chassis and bearing lubricant.
All Purpose Grease, gear grease, specialty grease, grease lubricant, Multi Purpose Grease, auto grease, Machinery Lubrication, bearing grease, all purpose grease for wheel bearings, best bearing grease, Industrial lubricants
SMK Petro, provides high quality all purpose grease that is made of non hazardous substances, superior quality base oil, calcium sufonate composite thickener and is a flexible grease that can be used in multiple of things. It is an excellent water resistance and delivers great EP performance in carrying load setting.
The All Purpose Grease Manufacturer is for the most part suggested for utilizing as a part of vehicles / Automobiles, development materials, gear, frame, farming and numerous more like it. It is an amicable item that can be utilized with different oils and is utilized at the season of adjusting of the machine. A convenient upkeep of this oil serves to make a powerful result. For a solace serving we have a bundle in distinctive amounts differing from little tins to drum to give the item according to the prerequisite of the client.
With an experience of generations, we serve our clients by the best quality grease that is having a lithium compound and very specific for the repair in leakage, sealing, protecting from the problem of  rust, corrosion and is made in a manner that is very easy in application. We are a supplier, exporter and manufacturer of the excellent lubricant oil and other products that gives a durable stability of the product and following are the features:
Complete synthetic product
Highly durable
Natural color
Opposed to a temperature of up to 200°C
We also deal in providing special grease, auto grease, Machinery Lubrication, bearing grease and other Industrial lubricants Oil india.
All Purpose Grease, Multi Purpose Grease Manufacturer, Automotive Grease Suppliers India, Multi Purpose Grease Exporter, Multipurpose Grease, Automotive Grease, High Temperature Greases
Automotive Lubricants Oil | Drawing Oils | Industrial Lubricating Oils | Specialty Fluids